Trenchless Sewer Pipe Lining Experts
Burpee's Plumbing and Rooter offers expert trenchless technology for pipelining in the San Fernando Valley.
Why Choose Pipelining?
There are a couple of options when it comes to fixing a busted or an inefficient working drain line. The ideal choice in pipe repair for your home plumbing problems is Pipelining.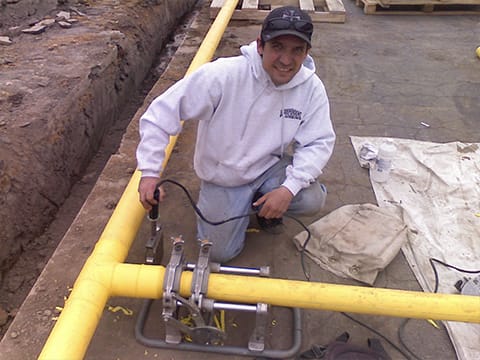 If you are unsure whether your residence is a candidate for pipelining or if a full repipe is the very best remedy, our expert plumbing service technicians will assess your specific situation and give you all the alternatives. Burpee's Plumbing and Rooter is fully certified in all pipelining techniques and is more than happy to give you a free estimate. We are also available 24/7 so if this is an emergency situation, we will show up equipped and ready to do the job.
What is Polybutylene Pipe Repair?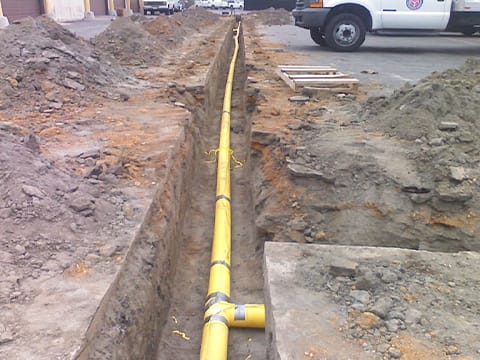 Polybutylene pipe is a gray plastic water supply line that was developed in the 1970s. It was actually proclaimed as the pipe of the future. In one of the most basic terms, trenchless pipelining is the procedure of developing a brand-new pipe inside the existing host pipeline. A resin-saturated felt tube made of polyester is placed or pulled right into the damaged pipeline. Little to no digging is involved in this trenchless drain lining procedure, making for an extra environmentally-friendly method to conventional "dig and replace" sewage system techniques. If you've had a sewage system or drainpipe back-up, chances are it's not the first and also it won't be the last. Whether it's deterioration due to age or roots locating their way to water, we'll be able to see the issue and point you in the right direction.
Trenchless drain pipe repair is normally much more cost-efficient than traditional dig and replace techniques. Many individuals in the San Fernando Valley and Greater Los Angeles Area are currently turning to trenchless pipelining as an alternative to standard big excavation jobs. This is saving residents hundreds of dollars. So if you want to save and need more information or even an estimate on Pipelining service, call Burpee's Plumbing and Rooter today to get a free estimate and your questions answered on pipelining technology.