Professional and Honest Sewer Line Repair in Greater Los Angeles Area
Burpee's Plumbing & Rooter is your best choice for Sewer Line Repair in the San Fernando Valley.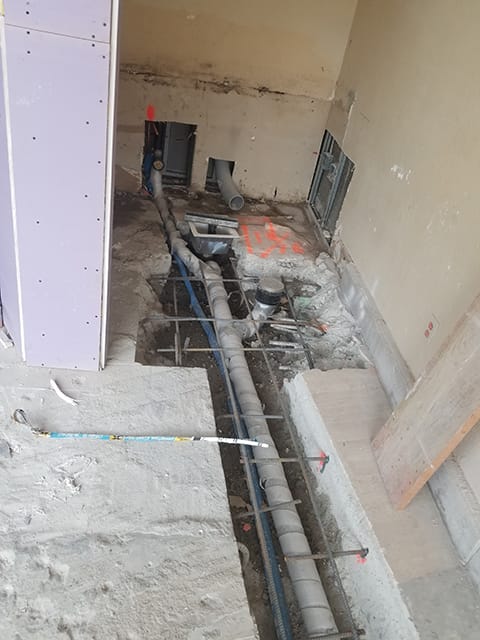 If your sewer lines are regularly backing up and causing problems in your residence, our team of specialized plumbers can help. Our team of trained and certified plumbing techs are the leaders in sewer line repair and replacement. They will make use of the latest plumbing technology and equipment.
Proper sewer pipe maintenance is without a doubt extremely important to avoid broken lines, root invasion and ultimately damage. Burpee's Plumbing and Rooter specializes in preventative routine maintenance utilizing our expert sewer camera examinations and also hydro jetting solutions. Whatever the maintenance our expert plumbing team will get you the right solution and make sure you are informed every step of the way.
Sewer Line Camera Assessment
When your sewer drain won't unclog and the problem becomes a persistent problem, call Burpee's Plumbing and Rooter to do an effective and practical sewer camera inspection. Any honest plumbing company will recommend a comprehensive sewer camera inspection before performing a repair on your sewer line.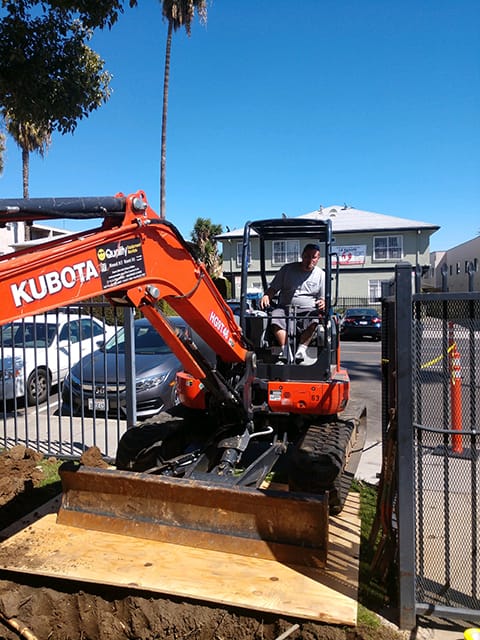 Reasons Why a Sewer Camera Inspection is a Good Idea:
Allows precise location of the blockage
Get a clear view of the condition of the drain
Real time video recording
When you call Burpee's Plumbing and Rooter in San Fernando Valley and Greater Los Angeles area you can be confident that you will have the experts on the job working to get the answers you need to make the right decision.
Typical Sewer Drain Problems
Root Intrusion — Root intrusion happens when the roots invade a drain, causing the drain to crack and eventually break. Roots look for nutrients that are found in sewer lines from our waste causing the root to work its way through the drain until it breaks it allowing the root to invade and take over the drain completely causing frequent blockages and sewage spills.
Damaged Pipe — If the pipeline is degraded due to age, corrosion and poor maintenance, this can also create drain insufficiency. Burpee's Plumbing and Rooter is fully certified and trained in the proper procedures to diagnose and treat the drain issue promptly.
Older Properties — With an older property comes older pipes, and this can become a nuisance if you don't get the right repairs done on your plumbing. The best way to start is by calling Burpee's Plumbing and Rooter to do an inspection of your plumbing system and then advise you on the following steps to ensure that you plumbing system remains in good shape.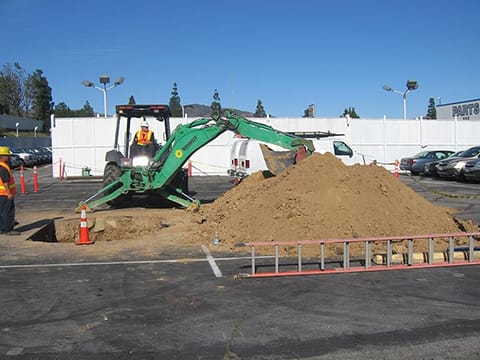 Pipelining is a Budget Friendly Solution
If your pipe line is damaged and or missing important sections, call Burpee's Plumbing for a free estimate on pipelining services. Pipelining is an advanced process of repairing the line by lining the existing pipe with HDPE pipe that will act as a sealant, filling in the cracks, holes and even missing pieces of the pipe.
This method of pipe repair will also help you save your landscaping and or concrete from demolition that would be necessary with a full excavation. Have questions about pipelining and hydro jetting for your suspected sewer repair? Call the friendly and knowledgeable staff at Burpee's Plumbing and Rooter today to get an informed free estimate.