Should You Have A Sump Pump Installed In your Home?
A good sump pump system can help you avoid the headaches and costs of water damaged basements, and other areas of the home that may be subject to flooding.
If your home is at the bottom of a hill for example, there is not much you can do to avoid the potential of flooding. Keeping your home dry needs to be a high priority, not only to avoid water damage, but also to keep dangerous mold from creeping into your living space.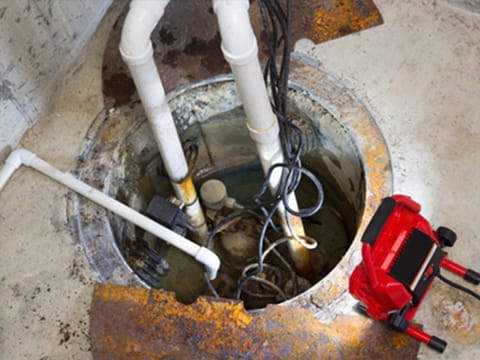 Homeowners often will make a large investment to finish a basement so the family can enjoy a play room, man cave and so many other potentially useful ideas to expand the livable area of a home.
The time to think about a sump pump is before you need it. Flooding may be extremely unlikely in a home, but with unpredictable weather, almost any home can run into problems.
There are a variety of options when it comes to sump pumps. Talk to our experienced plumbers to find out your best options.
From water powered sump pumps to battery back up sump pumps, we can repair or install virtually any sump pump system. For emergency sump pump problems, call us 24 hours a day.