Hot Water Heater Repair & Replacement in San Fernando Valley
The experts at Burpee's Plumbing and Rooter can replace or repair your water heater in San Fernando Valley and Greater Los Angeles Area.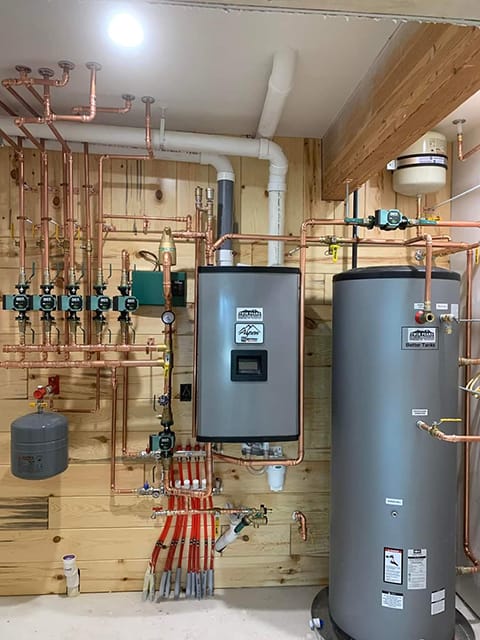 Your hot water heater works hard to provide hot water on demand for your whole household. Hot water as we all know is a necessary component in our everyday lives. We rely on hot water for food preparation, cleansing, showering, and laundry. When your water heater gives up in the middle of a shower or laundry, this can cause a major inconvenience. Our team of plumbers are licensed and trained to safely troubleshoot, repair and or replace the water heater.
Repair Vs. Replacement
Because we are certified in safety and best practices you and your family are in knowledgeable hands. Our able plumbers will safely inspect your water heater unit and all components that are involved with the functionality of your water heater. Our plumbers will check for gas leaks, appropriate water pressure and any other signs that may cause problems with your unit.
When consumers have a problem with their water heater, they often ask if the device can be repaired out of fear of the cost of replacement. The truth is that although replacement may be costly upfront, an old and inefficient water heater will cost you thousands more in high energy bills and repairs. With that being said, our honest plumbers will never push you to make a decision you are not comfortable with. Our plumbers put the customers first and aim to educate and guide the client on all the options available.
Signs Your Water Heater Needs Replacement
Warm Water Is Rusty
Water Heater Tank Is Leaking
The Warranty Is Past Due
The System Makes Loud Banging Noises
Choosing a New Hot Water Heater
Burpee's Plumbing and Rooter is trained and experienced in assessing and diagnosing any issue you may have your water heater unit. They can assist you in locating the problem and implementing the proper solution to resolve your water heater issue. If the issue cannot be resolved and replacement is needed here is what you need to know!
When purchasing a new water heater for your house, there are a variety of traditional and also tankless hot water heater options. Tankless water heaters are a lot more energy-efficient than traditional hot water heaters, and they will supply an endless supply of hot water.
Annual Hot Water Heater Flush
For the specialists in hot water heater services in San Fernando Valley and Los Angeles county, call our experts today at Burpee's Plumbing and Rooter.